Cookson & Clegg - making quality clothing since 1860.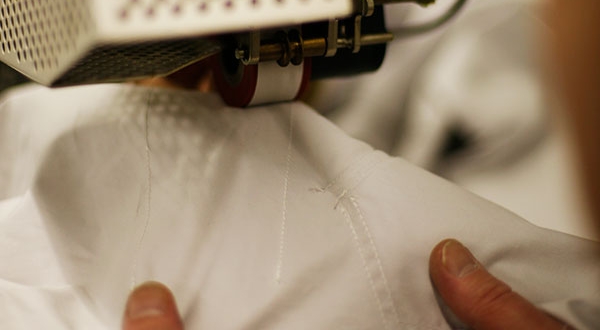 We spent a lot of time sourcing the manufacturers for the Forge Denim collection. We knew that we only wanted to work with companies who could demonstrate a real attention to detail and commitment to quality, and who also looked after their staff and the environment. When we found Cookson & Clegg, we knew we had found the perfect partners to manufacture our range of jackets.
The company was founded in 1860 and initially focused on leather workwear for coal delivery men. Over time the company expanded into the manufacture of military uniforms and then into high end menswear, often working with designers who had been inspired by the workwear and military heritage.
The company prides itself on the expertise and traditional craftsmanship of their workforce but has combined this with the latest technological advances. Their purpose built factory in Blackburn includes an on site pattern/CAD room and fabric cutting as well as the latest seam taping and embroidery machinery.
So - whichever jacket you are buying - whether it is a Fairway, Indy, Duffie, Biker or Foreman - take a minute to examine not just the external appearance but also the internal seams and stitching all of which are perfectly aligned and completed. The craftsmen and women of Cookson & Clegg have done us (and you) proud.