Limited Edition Print Tees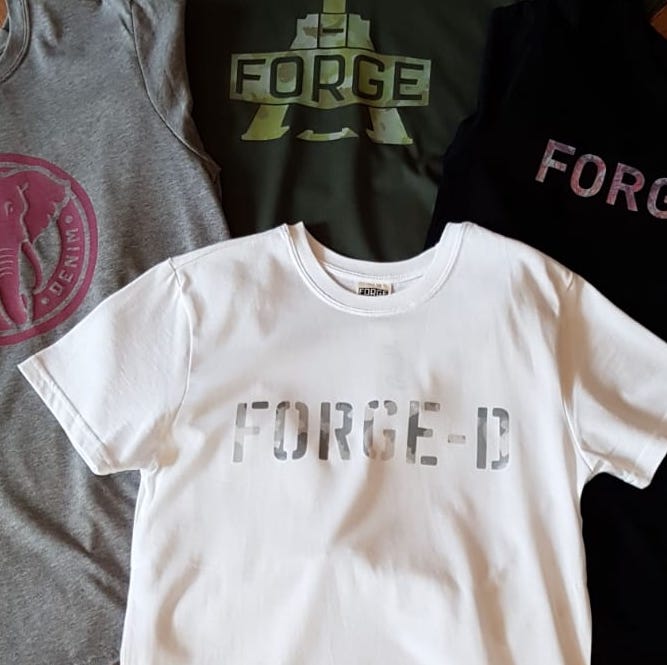 Limited Edition Print Tees
We are currently offering a limited run of print tees, based on our classic single jersey t-shirt, made with a 200 gsm supima single jersey fabric which uses an English yarn knitted especially for us. We have given this T-shirt a slightly slimmer fit and finished it with a ribbed neck and tonal stitching.
Four new print versions are available:
FORGE-D

FORG£RY

FORGE DENIM LOGO

LIZZIE - inspired by the elephant, who was conscripted at the outbreak of WW1 to help with transporting the vast amount of munitions work that took place in Sheffield.